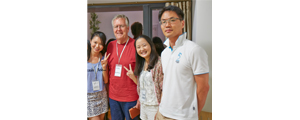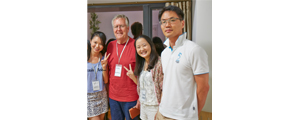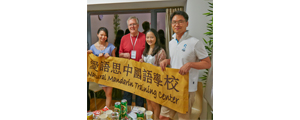 What should we do in this hot summer time? Maybe swimming is a good choice. In order to promote teacher-students relationship, on this day, 3:30pm, 12th July, our students and teachers interested in swimming took part in swimming party and went to a swimming pool of Crystal City together.
However, the pool is not free for outsider, so we need to prepare 12 RMB before getting there. We were looking forward to this activity, money is a small problem, and it could not shop our enthusiasm. They were unable to hold themselves back to rush to the pool, swimming like a fish freely. Reminded of teachers, after preparation, we were swimming happily and safety. In the swimming pool, I could see different sights. Some swam like a breast, stretching their limbs; some swam freely with speed back and forth; some were still by the pool playing water with other guys. Happy time had gone; staving feeling came, so we decide to eat at a restaurant nearby.
Through this activity, the students learned some Chinese words about activity of "swimming". The atmosphere of dinner party was very good. Although our students cannot communicate with Chinese smoothly, sometimes it happen jokes, our teachers love to see students using Chinese.